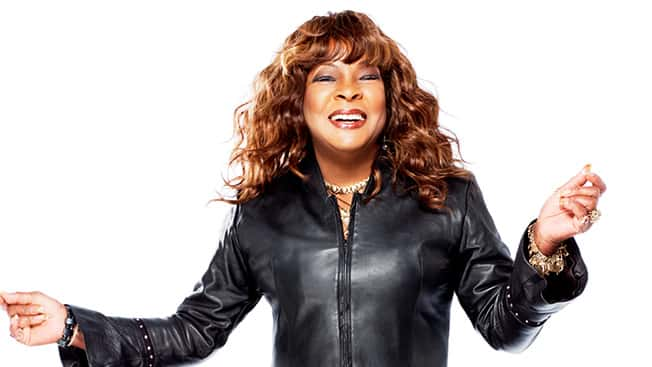 It's been more than 50 years since Martha Reeves first boarded that rented bus along with the likes of The Miracles, Stevie Wonder, the Supremes and Marvin Gaye on the first Motown Review. She and her backup group, the Vandellas, sang behind Marvin and soon hit the charts with their own trifecta: "Come and Get These Memories," "Love is Like a Heat Wave" and "Quicksand." Over the next decade, Martha Reeves and the Vandellas would be a constant presence on the music charts, as well as on television and top venues across the US and abroad.
Reeves' hits are the thing of legend: In addition to the aforementioned, they include the gospel-tinged "Nowhere to Run," the classic soul favorite "My Baby Loves Me," the pop anthem "Jimmy Mack," and her signature, "Dancing In The Street." While best known for up-tempo, hard driving tunes, Reeves' shows are often highlighted by jazzy renderings of Billie Holiday's "God Bless The Child," her driving original blues "Watch Your Back" (both included in her self-produced CD "Home to You"), and the perennial showstopper, "Love Makes Me Do Foolish Things."
There will be two performances starting at 6:30 PM and again at 9:00 PM. Please refer to the event website for more information.