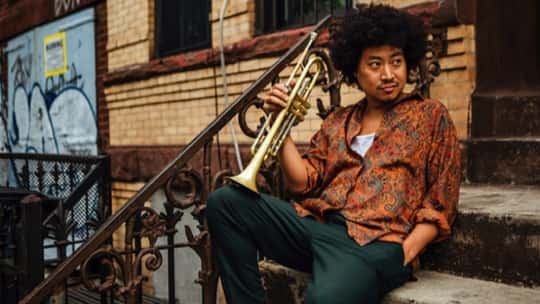 Whether moving from Japan to the U.S. or navigating between the influences of jazz, soul, hip-hop, Afrobeat and electronica, trumpeter/composer Takuya Kuroda has never followed a straight path. On his fifth studio album and Concord Records debut, the aptly named "Zigzagger," Kuroda darts between those wide-ranging interests with a funky swagger and an intensely swinging vigor. The deeply infectious album, finds the trumpeter snaking his way around the opposing poles of acoustic and electric, bristling grooves and blissed-out vibes, punchy brass and fluid synths, carving his own distinctive sonic path along the way.
"Life is sometimes not that easy, sometimes not so difficult, and it should never go straight," Kuroda says. "It's always zigzagging. So I put I my soul and spirit into that word."
There will be two performances starting at 6:30 PM and again at 9:00 PM. For tickets and location information please refer to the event website.