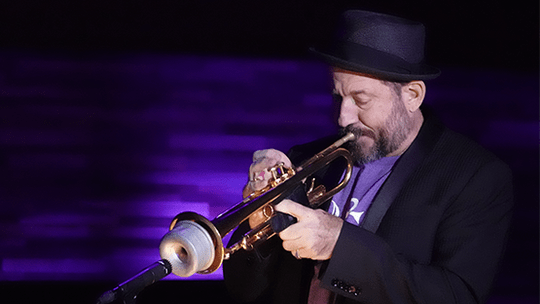 New York trumpeter Mike Lewis and friends present their second annual Big Apple-themed night, featuring tunes like "New York State of Mind," "New York, New York," "Autumn in New York" and "On Broadway."
Mike Lewis has spent substantial time performing in Polynesia and the tri-state New York area. Mike Lewis has recently moved back to Hawaii after touring and recording with Buddy Rich, Sarah Vaughn, Sammy Davis, Wynton Marsalis, Sonny and Cher, Billy Joel, Natalie Cole, Rosemary Clooney, The Temptations, Tony Bennett, Gladys Knight, and Bruno Mars.
There will be two performances starting at 6:30 PM and again at 9:00 PM. Please refer to the event website for ticket and location information.